Digital Marketing
It's More Than Just Online Advertising
A good digital marketing strategy uses multiple platforms to increase your brand awareness and convert online visitors into customers. We can help with:
Search Engine Optimization

Online Ads (Pay Per Click)

Reputation Management (Online Reviews)
Are you ready to have a dominant online presence?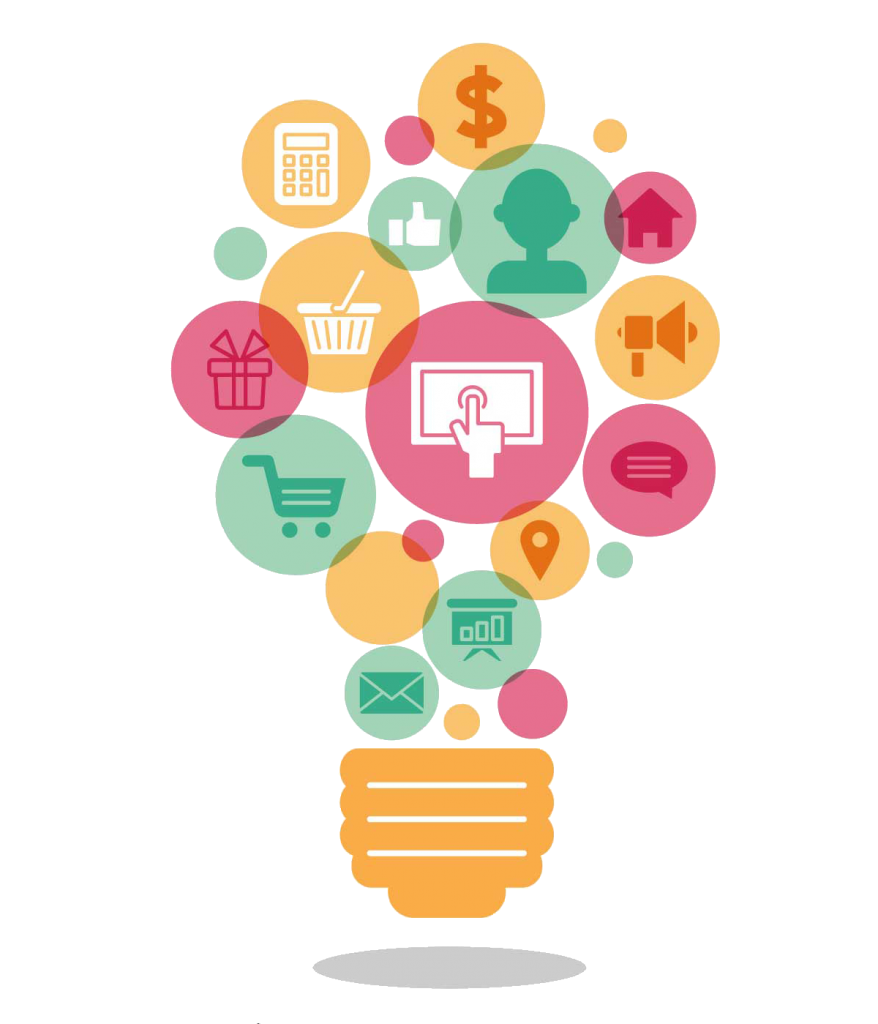 Why Use Digital Marketing
Our Digital Marketing Services
MORE THAN JUST ONLINE ADS
Digital marketing is about brand awareness and managing your online assets.
We do a thorough audit of all your online assets and then rate them according to their branding strength. Factors in this rating include:
Indexing in Search Engines

Number of Social Platforms
The results of this audit help us determine the strengths and weaknesses of each asset and the effects they will have on your marketing efforts.
TRADITIONAL VS DIGITAL MARKETING
One is not better… they are just different.
TRADITIONAL – RADIO | TV | NEWSPAPERS
Traditional marketing is basically just "on" or "off". You either have a radio ad about your sale or you don't. When it is on, you (hopefully) get more customers, and when it is off, customer traffic may decrease.
So awareness about your brand and services is dependant on whether you have an ad playing or not. This is great for sales and events but can get expensive if you are just trying to increase brand awareness.
DIGITAL – WEBSITE | GOOGLE ADS | FACEBOOK ADS | SOCIAL MEDIA
Digital marketing can also be good for flash sales and instant awareness, but its effect last longer. As you build out your ad campaigns, website, social media pages, and local listing, you generate brand awareness, increase your followers and improve your search page rankings.
Now you have an online presence that does not get turned off when you stop the ads.
The other benefit to digital marketing is you can target the exact audience that wants to see your ads, engage with potential customers, analyze the effectiveness of your campaign and make real-time adjustments at the click of a mouse.
Tradition vs. Digital Marketing
WORKING TOGETHER
Often tradition and digital marketing can work in coordination with each other. You can have a radio ad that directs people to your website for a coupon. Digital marketing can then capture the lead by getting their contact info, asking for a Facebook like or using "retargeting" to send customized online ads directly to the customer.
If you are using any form of traditional marketing, we want to know about it. Digital marketing can help turn tradition marketing leads into paying customers.
Ready to Start Digital Marketing
Save time and money. Reach more customers. Bring in more leads.
Most of the digital marketing we do is customize toward the needs of our clients. But to give you an idea of costs, here are some basic start-up packages that focus on pay-per-click advertisings on Google, Facebook, Instagram and YouTube.
Starting at
Facebook, Instagram & YouTube Ads
Website SEO
Local Business Listing Optimization
Reputation Management Software
Brand Management & Oversight
Monthly Reporting & Stats
Get Started with Digital Marketing
Give us a call to learn which digital marketing strategies can work best for your business. We can design a plan that helps you reach more customers, increases your brand awareness and fits into your budget.